Site Of the Moment:
Measuring Flower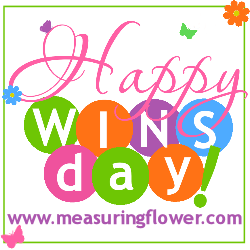 A blog for frugal moms who love their families!
Rank
Site
In
Out

326

Mom Mart

0
125
Mom Mart is a personal blog dedicated to providing real mom product reviews, giveaways, the sharing of parental experiences, and social media networking opportunities.

327

My Adventures in Mommyland

0
113



328

The Life Of A Canadian Angel

0
101

Outgoing, fun-loving, Plus size Canadian expressing thoughts & ideas on life. I love photography, fashion, beauty, shopping, animals, doing product reviews & giveaways.

329

To Read, Perchance to Dream

0
71
Book review and giveaway site.

330

The Shopping Duck

0
87

Product reviews, giveaways, coupons, deals and more!
Visit our other Directories:
Affiliate Disclaimer
Page:
1
2
3
4
5
6
7
8
9
10
11
12
13
[14]
Last Update: Thu, 05.23.13 6:25
Next Update: Thu, 05.23.13 6:55
Next Reset: never
Sites: 334