Site Of the Moment:
Blissful Bee Blogging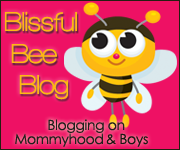 Blogging on the single mommyhood of raising two boys. Offering mom and kid-friendly product reviews and giveaways!
Rank
Site
In
Out

251

My Adventures in Mommyland

0
177



252

Carries Rambles

0
220

Reviews, Giveaways and Random Ramblings

253

Cincinnati Coupons

0
2006

Where Saving Money Is An Addiction

254

The Lil* Stuffs

0
202
Mommyhood joys.A wife's mumbles.Daughters light.Life as it is. Reviews. Giveawayas. Crafts.

255

Roof Beam Reader

0
137
Book Reviews, Reading Challenges, Read-Alongs, Giveaways, and More! Classics, Literary Fiction, YA, and GLBT are the main features.
Rank
Site
In
Out

256

Whispered Thoughts

0
236
Book reviews, movie reviews and more. Also at least one giveaway each month.

257

Gooey Hands & Moms Crafts

0
173
Daily life of a mom and kids. We homeschool, have rescued dogs and do a variety of things. There\'s recipes, children\'s book reviews, product reviews and giveaways coming soon. Also, have some craft items and topics.

258

Being Tazim

0
475

art, design, home decor blog

259

the ramblings of miss aimymichelle

0
209
just a blog about life and with book reviews.

260

Ashes of Laughter

0
420
Fashion blog detailing any and everything to do with style.
Rank
Site
In
Out

261

Cathy Kennedy's Blog

0
243
I'm the girl next door, you know me. I'm like you: a daughter, a sister, a mother, or a wife. I'm your pal. I'm someone you can giggle with or at…talk about health or weight concerns…reminisce of good times and bad…your cheerleader and confidante… and som

262

One Smiley Monkey (Natural Parenting)

0
194

In my quest to raise my own child with the best natural modern parenting tools and techniques available I personally test and evaluate many products currently available on the market. My criteria are simple: efficacy, value and environmental friendliness

263

Los Angeles Mamma Blog

0
207
Mommy blog. Deals, product reviews, and musings about all things family, baby, and toddler related. PR friendly.

264

Mommy D's Kitchen

0
184

Mommy D's Kitchen has something for EVERYONE! A PR Friendly site with Product Reviews, giveaway, sugar free recipes for anything you can crave. Comfort food, pantry cooking, crafts for kids, family activities, educational activities and lots of FUN!

265

Shining2Save

0
154

Fabulous Frugal Finds, Family Fun Events, Product Reviews & Giveaways.

266

Kreative Karing

0
429

Kreative Karing: Bringing Proud Parents, Recipe Ravers, Photography Lovers, & Sample Searchers together!

267

Shasher's Life

0
292

I blog about my family, my church life, reviews, giveaways and social media information

268

Tales From the Nursery

0
158

Tales of first time motherhood and exploration of my semi-crunchy side.

269

Mommys Reviews and Giveaways

0
257

Reviews, Giveaways, Parenting, and a little of this and that!

270

Riffs and Raffs

0
258
An uncommonly good site for the not so common person.A blog about food storage, shopping, saving money, coupons, household tips, giveaways, and a pinch of everything else to taste.
Rank
Site
In
Out

271

Marni's Organized Mess

0
156
Marni's Organized Mess is written by a stay at home mom who enjoys cloth diapering, making homemade baby food, blogging recipes and tackling. Oh, and she dabbles in photography too.

272

Mom and More

0
170
Fabulous product reviews and giveaways!

273

Busy Working Mama

0
252

PR Friendly Review & Giveaway Blogger, Worker, Mom, Chef, Runner, Sushi-aholic, Gardner, Online Shop-aholic, Lotion and Potion Junkie. CPA by Day.

274

I Give U Get Giveaways

0
264
At I Give U Get Giveaways we provide you with the best giveaways, coupons, deals & sales and freebies that the Internet has to offer. Updated daily to keep you constantly informed!

275

Sunshine and Sippy Cups

0
243
Fun, Frugal Tips for Busy Moms!
Visit our other Directories:
Affiliate Disclaimer
Page:
1
2
3
4
5
6
7
8
9
10
[11]
12
13
14
Last Update: Thu, 10.19.17 14:34
Next Update: Thu, 10.19.17 15:04
Next Reset: never
Sites: 334