Site Of the Moment:
Kelsey Apley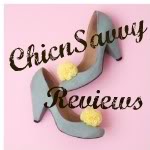 Full of Reviews and Giveaways, plus Freebies, Deals, blogging tips and more!
Rank
Site
In
Out

226

Just Say I Told You So!

0
219
Product Reviews, Giveaways, and Idle Chit Chat

227

My Little Pocketbooks

0
176
I blog about books and the purses I carry them in.

228

The Clumsy Coquette

0
247

This blog is about life, love, and mishaps. It also features new products and hosts giveaways.

229

The Giveaway Tree

0
221
Product Reviews, Giveaways and more

230

My Totally Simple Life

0
152

In this blog I will be showcasing things
in my simple life such as:

Organizing the Home
DIY Projects
Toddler Activities
Party Planning
Tutorials
and so much more...

and of course TONS of photos, because you see I am also a photographer!
So th
Rank
Site
In
Out

231

Marine Wife, Mom, Work & Life

0
171
Living the life of a Marine Wife, Veteran, full time mom with a full time job with another little one on the way and an avid shopper for good deals. Random thoughts, yummy recipes, the daily life happ

232

The Girly Enthusiast

0
335

A Beauty Blog for girly enthusiasts worldwide.

233

Faithful Cafe

0
142
This is a site for good deals, coupons, contests, giveaways and wahm's.

234

Mommy D's Kitchen

0
184

Mommy D's Kitchen has something for EVERYONE! A PR Friendly site with Product Reviews, giveaway, sugar free recipes for anything you can crave. Comfort food, pantry cooking, crafts for kids, family activities, educational activities and lots of FUN!

235

Coupon Queen of Texas

0
191
Coupons, Freebies, Giveaways and more!
Rank
Site
In
Out

236

Cathy Kennedy's Blog

0
243
I'm the girl next door, you know me. I'm like you: a daughter, a sister, a mother, or a wife. I'm your pal. I'm someone you can giggle with or at…talk about health or weight concerns…reminisce of good times and bad…your cheerleader and confidante… and som

237

The Shopping Duck

0
129

Product reviews, giveaways, coupons, deals and more!

238

Beautiful Giveaways

0
335

The most fabulous giveaways on the web w/ a soft spot for companies that give back & gifts that do good.

239

Her Baby Stuff Giveaways & Baby Photo Contest

0
344
Everything baby! Giveaways, reviews, and monthly baby photo contest!

240

McKinney Mommas

0
126
Connecting families in North Dallas, Richardson, Plano, McKinney areas to local cultural events, restaurant reviews, festivals, relevant products, giveaways and fun activities for the whole family

241

Being Tazim

0
475

art, design, home decor blog

242

Mushki Loves

0
172
I share recipes, tutorials,crafts and more! "Everything I Love"

243

Carries Rambles

0
220

Reviews, Giveaways and Random Ramblings

244

Los Angeles Mamma Blog

0
207
Mommy blog. Deals, product reviews, and musings about all things family, baby, and toddler related. PR friendly.

245

Day & Age Design

0
154

Interior design, decorating, do-it-yourself, fashion, and lifestyle blog featuring a link party every Saturday (Social Saturdays), giveaways, and reviews. D&A Design is also PR friendly!
Rank
Site
In
Out

246

Generations of Savings

0
146
Generations of Savings is a blog dedicated to informing its readers of good deals, coupon shopping tips, freebies, reviews and giveaways, and excerpts from its owners life.

247

Life with Twins & a Drama Queen

0
210
My life reviews and Giveaways!

248

EVERY DAY PRODUCTS & MORE

0
176
A blog for product Reviews and Giveaways and everyday life.

249

Mizz Mommy Reviews

0
423
I feature product reviews and giveaways, occasional parties, recipes, and freebies.

250

Adventures of the Bauer's

0
165
Adventures of the Bauer's is a Review & Giveaway blog featuring mainly women's products, coupons & deals, product review & givaways, and family friendly items while keeping up with a newly married couple.
Visit our other Directories:
Affiliate Disclaimer
Page:
1
2
3
4
5
6
7
8
9
[10]
11
12
13
14
Last Update: Mon, 12.18.17 0:17
Next Update: Mon, 12.18.17 0:47
Next Reset: never
Sites: 334