Site Of the Moment:
Oh So Savvy Mom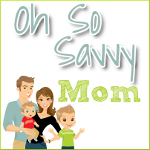 Oh So Savvy Mom is a blog that caters to the interests of women and mothers, youíll find reviews of great products for the family, parenting tips, recipes, and some great giveaways, too!
Rank
Site
In
Out

101

Contesting for Commoners

50
205

You don't have to be a contest queen to win like royalty! Dedicated to helping busy twentysomethings (and others) get the best out of their time and money online :)

102

Parent Palace

49
130

Family friendly reviews & giveaways for everyone.

103

Shanda's Sweeps and Freebies

48
166

I submit Sweepstakes, Free Stuff and Samples, I also do product Reviews and Giveaways.

104

Deanna's Bargains

45
166

I blog about all the great deals I find, product reviews and giveaways and anything else I think my readers will enjoy.

105

Grandma's Secrets to Savings

45
268

I have money saving tips, recipes, printable coupons and how to use them to save the most money. I also have giveaways, reviews and more. I hope you will stop by.
Rank
Site
In
Out

106

Mama-Nibbles

45
223
A family focused review and giveaway blog. I feature coupons, recipes, giveaways and recipes. I am the mother of three children and I am just turning 30. Come follow me!

107

KL's Cupboard

44
262

Just like a real cupboard KL's Cupboard features a little bit of everything! We've got recipes, blogging tips, holiday fun, mom tales, giveaways & more! Stay a while and get to know KL and what she likes, doesn't like, struggles with and is good at. Our c

108

Nana Poppins

43
161



109

Knoxville Miche

43
182

One bag, Endless Possibilities. The Miche Bag presents a new line of designer hand bags like you never seen before! It's chic, fun, stylish and it's all the same bag. With the Miche Bag you can chan

110

*Couponin Momma from TX*

43
113

Couponing, Frugal Living, Product and Book Reviews
Rank
Site
In
Out

111

Bibliophile's Corner

39
76
A book blog with spoiler-free reviews of mystery, historical fiction, fantasy and general fiction.

112

Miss L

38
177
My blog is mainly a beauty blog where I review different products that I´ve tried and used and also share other giveaways and time to time I do giveaways also.

113

Running After Raina

38
134
Reviews, Giveaways, and More!

114

Craftionary

38
166
Crafts, instant recipes, home decoration and organization ideas and projects.

115

Terri Ramsey Beavers

37
116

My name is Terri, age 49, female, and I have been blogging online for about 11 years. Iím a lover of blogging, coffee, pink, and all things cute. I reside in the beautiful state of Georgia with my uberly loveable family. I spend 99.999% of my time trying

116

Baby Brandon's Adventures

36
141

Milestones and the adventures of little baby Brandon. As a first time mom, I share with you my experiences of mommyhood. This blog is PR friendly. I would love to review family friendly products on my blog and share with my readers.

117

Scattered Musings of A Creative Mind

36
78
My blog is little scattered pieces of me and my life as a mom and grandma, and a big part of my sanity, all creatively scattered with bits of my heart and soul. I have many hobbies which include, writ

118

Bodice Ripper Novels

36
137

Book reviews mostly for historical romances and book giveaways.

119

Bacon Time with the Hungry Hungry Hypo

35
123
Give Aways, Crafts, Recipes, Fashion, Link Parties, and more

120

Put A Little Umbrella In Your Drink

34
152

My blog focuses on product reviews and giveaways. I also post the best online deals in fashion, accessories, jewelry and more.
Rank
Site
In
Out

121

My Dragon Babies

33
103
I am a stay at home mom of 3 boys and I craft, cook, sew, and garden. I have reviews, recipes, tutorials and giveaways.

122

crafts and things

31
55

reviews giveaways freebies coupons crafts

123

Fashion In The Forest

29
154
My blog is multi-faceted. The majority of my posts are about great sales, deals, discounts & coupon codes. I don't stop there. I also take reader questions on how to style their outfits. In addit

124

Kat's Cafe

29
57

Make special needs connections with Kat, wife & mom of 3 children with special needs, including autism, and epilepsy. Learn and read about life, special needs parenting, (dad &) mom blogging, product reviews and Giveaways.

125

And The Little Ones Too

29
70

I am a working Mom and Wife who loves to post about her family, photography, and recipes. I also love to post reviews and giveaway
Visit our other Directories:
Affiliate Disclaimer
Page:
1
2
3
4
[5]
6
7
8
9
10
11
12
13
14
Last Update: Wed, 05.22.13 4:25
Next Update: Wed, 05.22.13 4:55
Next Reset: never
Sites: 334