Site Of the Moment:
Totally Temberton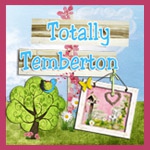 Totally Temberton is a blog about frugal living and homeschooling. I spread the word about coupons, freebies, giveaways, sales, etc. I post numerous reviews for The Old Schoolhouse magazine (educati
Rank
Site
In
Out

151

Knackicity

12
328

Knackicity is a place to go for coupons, deals, recipes, craft ideas and a little bit of randomness.

152

My Sassy Chef Recipes and Reviews

12
182

A collection of recipes, reviews, and a whole lot more!

153

Missi Rose's Coupon Spot

8
158
Dedicated to finding coupons, freebies, giveaways,steals and deals and doing product reviews.

154

The Upper Hand

7
228

Flora Loveday, a Canadian woman now living in Mexico, explains how to achieve The Upper Hand in dealing with a stalker, abuser or difficult person in your life, and ensure your privacy and safety.

155

Coupons and Friends

7
133
I am dedicated to helping others save money on every aspect of their life
Rank
Site
In
Out

156

You, Me & Remy

6
89
Reviews, Giveaways & Blogging

157

MoMomma

5
232
MoMomma - Recipes, DIY & Momma tips!

158

My Rays of Sunshine

4
116

Random ramblings of a girl trying to do it all

159

Mommy Digger

4
38

Mommy blog featuring family friendly product reviews and giveaways!

160

LyonsLady

4
40
Sharing Love, Life and Book reviews...
Rank
Site
In
Out

161

Real Mom Reviews

3
131

Just a Real Mom, Reviewing Real Things!
Giving some away too!

162

Dreams Do Come True

3
279



163

Life Full of Laughter

2
103

I blog about my love of quilting, knitting, gardening, reading, crocheting, pets, relationships, reviewing books & products, offering giveaways and just life in general!

164

August Magnolia

1
195

Stories from a Wife, Mother, and Lover of All Things Southern.
Nifty giveaways and dash of recipes and tips.
A.S.A.P. (As Southern As Possible)

165

Such Fun to Give

1
285

A site about giveaways and ways to give back. Mainly I post links to low entry giveaways and giveaways for good causes, and occasionally host giveaways as well. I also share easy good deeds--simple ways to help our world.

166

Uh Oh Mom!

1
124

Daily life of a Canadian SAHM, Product reviews, Giveaway, Deals & Freebies.

167

Oh, Say Can You Say?

1
283

My blog is a journal of sorts – a way for me to express the multitude of thoughts that I have on a daily basis. It could also be a way for me to explore subjects of interest to me – that's why I have

168

Heavenly Savings

1
128
Reviews, Giveaways, Coupons, Informative Posts and much More!

169

womantribune

1
134

A webspace dedicated to women's interests and entertainment.

170

The Mystic Kitchen

1
112

Just like any Kitchen, you will find a "pinch" of this and a "dash" of that~ Recipes, Crafts, Tutorials, Digital Scrapbooking, Health, Home Decor, Relationships, Holidays, Natural Healing, Fibromyalgia, Coupons, Great Deals, Tips&Ideas, Giveaways, Freebie
Rank
Site
In
Out

171

Our Creative Hands

1
136
Prim, Country and Whimsical Fabric and Wood Products

172

Someday I'll Learn

1
249

A twenty-something couple tackles domestic life, including cooking, cleaning, organizing, money management and more...one day at a time!

173

WeEmpowerU

0
60
PR Friendly and we do reviews & givaways, and blog about contest, sweepstakes, coupons, deals & steals.

174

The Girly Enthusiast

0
194

A Beauty Blog for girly enthusiasts worldwide.

175

Adventures of a Military Family of 8

0
67

I blog about our adventures as a Military Family of 8, our challenges with special needs, autism, reviews, giveaways, events, deals and anything I can think of ;)
Visit our other Directories:
Affiliate Disclaimer
Page:
1
2
3
4
5
6
[7]
8
9
10
11
12
13
14
Last Update: Mon, 05.20.13 18:22
Next Update: Mon, 05.20.13 18:52
Next Reset: never
Sites: 334