Site Of the Moment:
Day & Age Design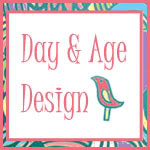 Interior design, decorating, do-it-yourself, fashion, and lifestyle blog featuring a link party every Saturday (Social Saturdays), giveaways, and reviews. D&A Design is also PR friendly!
Rank
Site
In
Out

1

Pawsitive Living

20857
1159
Family friendly and organic reviews and giveaways.

2

Whirlwind of Surprises

4109
987

Whirlwind of Surprises is a Review and Giveaway Blog for all sorts of goodies. Family Friendly and full of personality, fun, great finds and coupons. Come visit us sometime and enter some great giveaw

3

Cuzinlogic

2777
355

The random ramblings of three cousins, who share their thoughts on products, services, steals and deals, books and every day life!

4

The Lucky Ladybug

2647
455
Ladybugs bring good luck, true love, and fair weather. Journaling about personal interests and issues, listing Rafflecopter and some comment blog giveaways, and reviewing products with giveaways.

5

The Howard House Reviews and Giveaways

2532
802

A fun review and giveaway blog featuring products you need, or just want! And giveaways so you can win them!
Rank
Site
In
Out

6

The Steady Hand

2476
735
Crafty SAHM sharing thoughts on life, crochet, reviews & giveaways.

7

If Only Life Could Be That Simple

2020
277

Do you love reviews and giveaways? Then come visit and take a look around, you just might be the next giveaway winner!

8

Callista's Ramblings

1973
680

Reviews/Giveaways, Opinions and Posts on women, parenting, house and home, pets, cooking/food, women and children's health and multimedia (DVDS, video games etc.)

9

Seventeen Sirens

1226
719

I'm a 19 year old married college student, new mommy, and blogger. I blog about my life as a new mom, as well as product reviews and giveaways. I promote family-friendly and eco-friendly products.

10

MamaNYC

740
240

MamaNYC is a PR Friendly blog! I am always looking for new and innovative products to review or services to try. I have been blogging since 2007 - MamaNYC began, however, in 2010.

Rank
Site
In
Out

11

Makobi Scribe

715
826
A product review and giveaway site that caters to moms, their children, and their homes. Makobi Scribe is also involved in BIG Giveaway events monthly.

12

Thanks, Mail Carrier

521
562

Family-friendly reviews and giveaways of the best products that can be delivered right to your front door.

13

Formula Mom

505
399
Formula Mom follows my journey through motherhood as I figure out how to balance being a mother and working full time. I'm just trying to figure out a formula for motherhood! I feature parenting tips

14

The Review Wire

490
184

Product reviews, Giveaways and Gift Guides

15

Faith and Family Reviews

465
208

A blog about life as a family of ten, our journey to healthier living, growing our own food, product reviews, homeschooling and life as a WAHM.
Rank
Site
In
Out

16

Born2impress

447
456

Born2Impress is committed to bring parents reviews and giveaways of the best products in the market for all family members.

17

Musings of a Modern Mom

429
399

I write about life and share my experiences. Blog resources, reviews and giveaways.


18

Mama Chocolate

383
252

Blogging about children, chores, and chocolate! Regular reviews, giveaways, and recipes! Breastfeeding, babywearing, cloth diapering mama!

19

Frugal Family Tree

342
380

We are a family team of mom bloggers who share parenting stories about our adventures in life along with reviews and giveaways. We post at least 2 giveaways a week. Once a month we have a themed giveaway event filled with great giveaways.

20

Books R Us

333
359

Welcome to Books R Us, a place for reviews, contests and other interesting tidbits.Here you can find posts on a variety of topics including books,software, food and everyday living.
Rank
Site
In
Out

21

Eighty MPH Mom

316
431

Eighty MPH Mom is a 2-year old popular, family friendly site with steady product reviews and giveaways!

22

The Bewitchin' Kitchen

311
334

The Bewitchin' Kitchen is a great place to read the latest reviews and enter some great giveaways. You will also find some recipes, household tips and tricks and everyday tales of life adventures.

23

Musings From a Stay At Home Mom

303
449

Life as a stay at home, Christian homeschooling mom to 4 young children. Sharing family life, couponing, frugal tips, recipes, and product reviews and giveaways too.

24

Mom's Got a Brand New Bag

293
88

Bags4Bubbles is an avid authentic, designer handbag enthusiast and mommy to two adorable girls - referred to as Cupcake and Peanut on the blog. In addition to handbags, she also blogs about baby related issues, beauty items, and life events of being a mom

25

JamericanSpice

282
132

JamericanSpice is a laid back, interactive blog where I blog about my life and enjoy meeting other bloggers/friends. I love to learn and share family friendly reviews and giveaways. I hope you'll com
Visit our other Directories:
Affiliate Disclaimer
Page: [1]
2
3
4
5
6
7
8
9
10
11
12
13
14
Last Update: Sat, 05.18.13 9:27
Next Update: Sat, 05.18.13 9:57
Next Reset: never
Sites: 334