Site Of the Moment:
All Ruby Cakes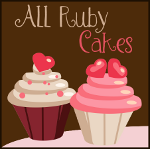 All Ruby Cakes is a blog ran by two 20-something sisters, and is a sweet spot to find great shopping deals, coupons, product reviews, and giveaways.

Rank
Site
In
Out

1

Pawsitive Living

20936
1400
Family friendly and organic reviews and giveaways.

2

Whirlwind of Surprises

4138
1179

Whirlwind of Surprises is a Review and Giveaway Blog for all sorts of goodies. Family Friendly and full of personality, fun, great finds and coupons. Come visit us sometime and enter some great giveaw

3

Fireball916's Daily Reviews

3968
250

A blog for reviews on App, Music, Movie, Websites, Books, and more!

4

Cuzinlogic

2786
463

The random ramblings of three cousins, who share their thoughts on products, services, steals and deals, books and every day life!

5

The Lucky Ladybug

2647
591
Ladybugs bring good luck, true love, and fair weather. Journaling about personal interests and issues, listing Rafflecopter and some comment blog giveaways, and reviewing products with giveaways.
Rank
Site
In
Out

6

The Howard House Reviews and Giveaways

2551
934

A fun review and giveaway blog featuring products you need, or just want! And giveaways so you can win them!

7

The Steady Hand

2526
887
Crafty SAHM sharing thoughts on life, crochet, reviews & giveaways.

8

If Only Life Could Be That Simple

2097
438

Do you love reviews and giveaways? Then come visit and take a look around, you just might be the next giveaway winner!

9

Callista's Ramblings

2002
767

Reviews/Giveaways, Opinions and Posts on women, parenting, house and home, pets, cooking/food, women and children's health and multimedia (DVDS, video games etc.)

10

Seventeen Sirens

1240
872

I'm a 19 year old married college student, new mommy, and blogger. I blog about my life as a new mom, as well as product reviews and giveaways. I promote family-friendly and eco-friendly products.
Rank
Site
In
Out

11

Everything Changes

979
294

Mommy of one, doing it on my own. Learning everyday! Product reviews and much more.

12

Faith and Family Reviews

845
371

A blog about life as a family of ten, our journey to healthier living, growing our own food, product reviews, homeschooling and life as a WAHM.

13

MamaNYC

743
454

MamaNYC is a PR Friendly blog! I am always looking for new and innovative products to review or services to try. I have been blogging since 2007 - MamaNYC began, however, in 2010.


14

JamericanSpice

720
256

JamericanSpice is a laid back, interactive blog where I blog about my life and enjoy meeting other bloggers/friends. I love to learn and share family friendly reviews and giveaways. I hope you'll com

15

Makobi Scribe

715
909
A product review and giveaway site that caters to moms, their children, and their homes. Makobi Scribe is also involved in BIG Giveaway events monthly.
Rank
Site
In
Out

16

Giveaways and More!

623
532

I'm a thirty something married woman living in a rural area of Oregon where I own a small business but also work at a bank. I love to offer my readers reviews and giveaways of products from food to s

17

Thanks, Mail Carrier

572
741

Family-friendly reviews and giveaways of the best products that can be delivered right to your front door.

18

McCrenshaw's Newest Thoughts

558
338

I'm a crunchy, natural-parenting mom. I blog about crafting, my children and products that I have found that my interest my readers.
***PR-friendly! ***

19

Born2impress

527
551

Born2Impress is committed to bring parents reviews and giveaways of the best products in the market for all family members.

20

Formula Mom

521
483
Formula Mom follows my journey through motherhood as I figure out how to balance being a mother and working full time. I'm just trying to figure out a formula for motherhood! I feature parenting tips
Rank
Site
In
Out

21

The Review Wire

514
299

Product reviews, Giveaways and Gift Guides

22

Lisa's Gluten Free Advice and Healthy Living

505
337

Eating healthy and gluten free.
Tips, recipes and resources.
Reviews and giveaways.

23

Musings of a Modern Mom

429
496

I write about life and share my experiences. Blog resources, reviews and giveaways.


24

Frugal Family Tree

401
579

We are a family team of mom bloggers who share parenting stories about our adventures in life along with reviews and giveaways. We post at least 2 giveaways a week. Once a month we have a themed giveaway event filled with great giveaways.

25

Books R Us

391
444

Welcome to Books R Us, a place for reviews, contests and other interesting tidbits.Here you can find posts on a variety of topics including books,software, food and everyday living.
Visit our other Directories:
Affiliate Disclaimer
Page: [1]
2
3
4
5
6
7
8
9
10
11
12
13
14
Last Update: Tue, 09.30.14 13:25
Next Update: Tue, 09.30.14 13:55
Next Reset: never
Sites: 334